Manufacturing execution for strip material production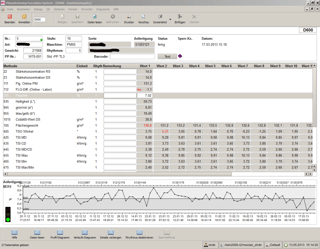 NETRONIC has taken over the MES iGA which is a proven manufacturing execution software (MES) for strip material manufacturers, and hence can now offer manufacturing execution solutions based on a strong product foundation. These solutions build the bridge between administration/ planning and production and will significantly increase your ERP's value.
What will you get from 60 minutes online demo?
Save time for a lengthy workshop, which other vendors might require and charge. We love efficiency gains provided by software, and prefer to also act efficiently.
Win a first solid impression of the MES iGA und how you can effectively and yet individually tailored close the gap between your planning system and manufacturing control.
The MES iGA
is

focused

on the requirements of

strip material producers

(paper, paper finishing, nonwovens, plastic foils)
combines

quality control

and

plant data capture
connects

the shop-floor and your ERP
Do not wast time. Request a non-binding online demonstration, and discuss your manufacturing execution software requirements with us. After that, you can decide if an on-site workshop would be the appropriate next setp.
We are looking forward meeting you!