Free and comprehensive market survey for everybody interested in Microsoft Dynamics 365 Business Central and manufacturing. The study represents 318 respondents from 58 countries and all five continents.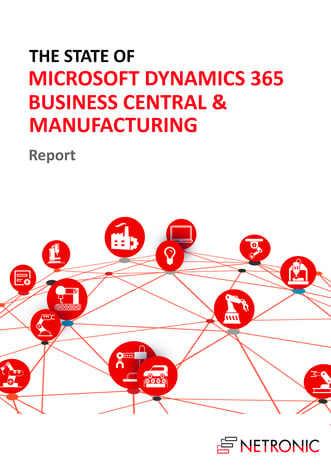 The State of Business Central and Manufacturing Report is a 69-pages market research document. It is meant to provide statistically relevant market data about Microsoft Dynamics 365 Business Central (and Dynamics NAV) and the degree it adopted and used by both manufacturing companies and partners selling to manufacturing clients. Hence, it shows findings from both surveying customers and partners.
Here are some of the questions that are answered with this report:
What is the average timeframe until current NAV customers move to Business Central?
How quickly is the rate on-prem > cloud changing to cloud > on-prem?
Is a typical NAV / Business Central manufacturing company make-to-order, or make-to-stock, or somewhat both?
What is the average batch size of a typical Business Central manufacturing client?
What is the average number of daily new production orders that a Business Central customer must manage?
What are typical challenges that manufacturers face when working with Dynamics NAV, Business Central, or any other ERP?